Da Jue Dou
1971 / 111m - Hong Kong
Action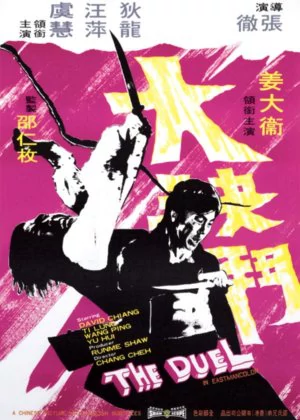 A very solid entry in Chang's seemingly endless oeuvre. It's one of his more action-oriented martial arts epics, starting off with a major (and quite violent) battle sequence and never really slowing down after that. It's what Chang does best and it's no surprise then this turned out to be one of his better films.
Chieh is a young recruit who messes up when he kills the boss of his own gang. He is banished from the group and leaves his village. When he returns one year later, he learns that two rivaling gangs have joined forces. Once they're made aware that Chieh is back, he becomes their main target.
It's a bit bloodier compared to most other Shaw Bros releases, apart from that it's a very standard release. The only issue I had is with the runtime, which is a bit excessive for a simple film like this. Otherwise, this is another quality Cheh Chang film that is sure to please his fans, though it won't win him any new ones.