Horí, Má Panenko
1967 / 73m - Czechoslovakia
Comedy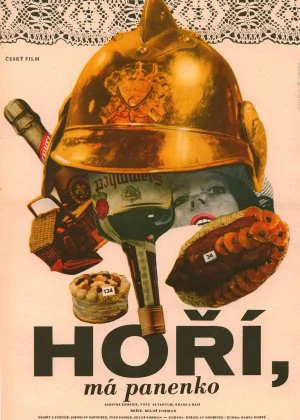 Forman's final Czechoslovakian film before he moved his career to Hollywood. It's a somewhat loud and messy comedy, quite hit-and-miss and often stretched to its limits, but thanks to the short runtime and a handful of amusing setups scattered throughout the film, it was a pretty easy watch.
A small town thinks big when organizing its yearly firemen's ball. They want to hold a beauty contest while having the ball, but that is easier said than done, and soon enough things start going haywire. The party becomes quite unruly and the outcome is pleasantly ironic.
There's a lot of hustle and bustle, which at times is quite funny, but it can get a little annoying and grating. The performances aren't great and the score is somewhat annoying, the film does get better in the second half when the party spirals out of control. A decent enough Forman, but nothing too spectacular.