Sutekina Kakushi Dori -Kanzen Muketsu no Concierge-
2011 / 106m - Japan
Comedy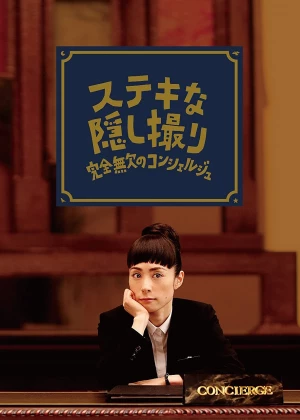 An amusing TV project from Koki Mitani. It's not so much a film as a combination of sketches that draw inspiration from the same premise. It's not that different from his regular film work, except that the polish is lacking. That's not too damning for a comedy though, which is why I enjoyed this quite a bit.
Emi is a young woman who just started working as a concierge in a fancy hotel. She is a little insecure, but her boss reassures her that all she has to do is listen to the wishes of the visitors. The people staying in the hotel are a bunch of oddballs, and it doesn't take long before Emi feels completely overwhelmed.
The film is nothing more than Emi servicing different clients. There's no real plot, none of the visitors return later on, it's all about the comedy. The styling is a bit bland and the sketches aren't the most original, but the stand-out cast and some memorable moments make this an enjoyable ride. Mitani fans won't be disappointed.