Peng You
1974 / 104m - Hong Kong
Action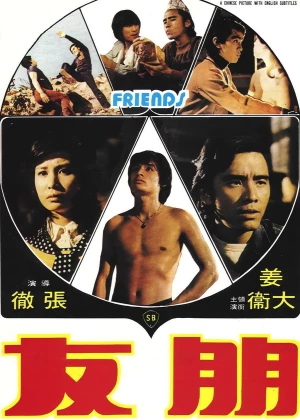 Cheh Chang action cinema in a more contemporary setting. I've seen a bunch of them now, and they're all quite disappointing. I'm not surprised these films had a harder time making it to Western shores, it's simply not as good as Chang's classic martial arts fare. Friends is no exception.
The plot is extremely basic, but what did you expect? A young boy runs away from his wealthy family and joins a street gang, hoping to find a better life there. The gang doesn't know the background of the kid, until some slave traders kidnap him, hoping to catch a handsome ransom for their latest catch.
The performances are pretty weak (quite a few famous Shaw Bros faces though), the action is rather lame and the added drama detracts from the film. Chang's work is pretty generic as is, but something vital is missing from his more contemporary films, and it makes them a lot harder to get through.