1932 / 92m - USA
Crime, Thriller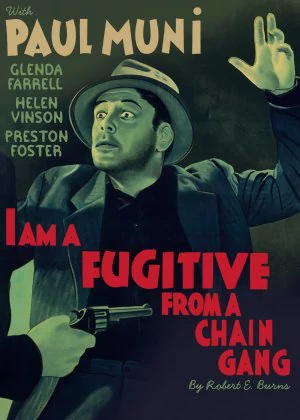 A pretty solid classic, especially the first hour of the film was quite a surprise. Classic talkies tend to be somewhat slower and very focused on characters and narrative, but I'm a Fugitive from a Chain Gang races through its story. There's quite a lot to chew on, LeRoy made sure things weren't dragged out endlessly.
When Allen returns from the war, he struggles to find his place in society. He's offered a job, but Allen's dream is to go into road construction. He decides to start his life anew, but before he can settle he gets convicted of a crime he didn't commit and ends up in a chain gang. The title explains the rest.
Paul Muni does a great job in the lead. Though his character doesn't have too much depth, it's very easy to sympathize with him. The final 30 minutes are a bit of a downer though. Simple and extremely predictable social critique take some of the fun away, even so this was better than I expected.