---
1932 / 92m - USA
Crime, Thriller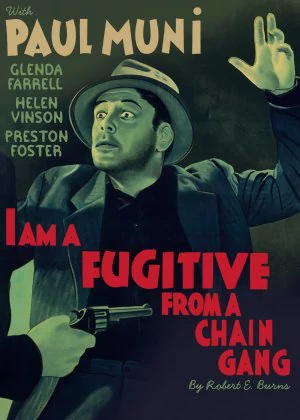 A pretty solid classic, especially the first hour of the film was quite a surprise. Classic talkies tend to be somewhat slower and very focused on characters and narrative, but I'm a Fugitive from a Chain Gang races through its story. There's quite a lot to chew on, LeRoy made sure things weren't dragged out endlessly.
Read all

When Allen returns from the war, he struggles to find his place in society. He's offered a job, but Allen's dream is to go into road construction. He decides to start his life anew, but before he can settle he gets convicted of a crime he didn't commit and ends up in a chain gang. The title explains the rest.

Paul Muni does a great job in the lead. Though his character doesn't have too much depth, it's very easy to sympathize with him. The final 30 minutes are a bit of a downer though. Simple and extremely predictable social critique take some of the fun away, even so this was better than I expected.
---
1939 / 102m - USA
Fantasy, Musical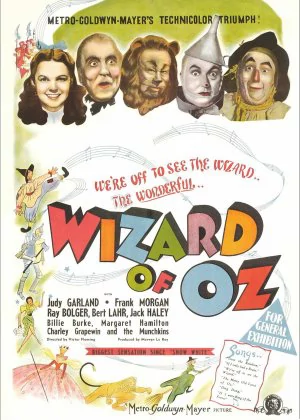 ---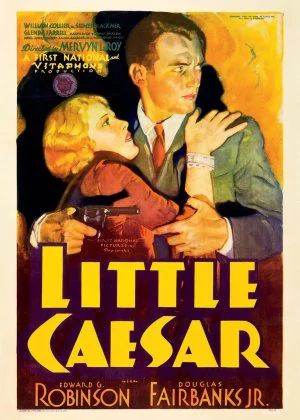 One of those films I'm sure Scorsese adores. It's one of the early talkies, and boy do they talk a lot. The plot isn't all that interesting and acts more like a blueprint for future crime flicks. The focus is the characters, but they are such big clichés (and annoying once at that), that there wasn't much to like for me.
Read all

Rico's big dream is to become a powerful criminal, but he has to start all the way at the bottom. First, he joins a gang, where he works himself up and goes after his boss' position. Once he is in charge of the gang, he dreams bigger and wants to chase out all the other gangs in the city.

The cinematography is pretty basic and the plot's a downright bore. It really boils down to the characters, and they're the kind I've grown to dislike (by watching too many Scorsese crime flicks, ironically). The film's only saving grace is that it's pretty short and well-paced, sadly, there isn't a lot to save.