Yun Pei Dung Lung
1993 / 92m - Hong Kong
Comedy, Drama, Fantasy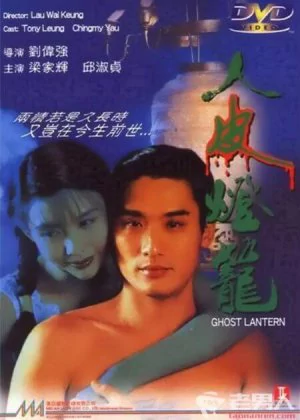 Early Lau. The interesting thing here is that fans of his work can already see glimpses of Lau's bolstering talent. For a film that looks like a typical early-90s shoo-in, it feels quite unique, even a little out of place. Not that this is a wildly creative or original film, but in an industry where conformity is the norm, small details tend to stick out a lot more.
Fai is a low-ranking Triad member, who finds himself haunted by the ghost of a young woman. She claims to be his lover from a previous life. He doesn't remember any of it, but he is willing to help her out. She was murdered and her skin was used to make a lantern. The lantern is in possession of a rival Triad clan, so Fai's task is to retrieve the object in order to set her free.
Ka Fai is perfect for his part, and so is Yau. While the setup is pretty grotesque, don't expect any true horror from this film. Hong Kong ghosts are rarely scary, the mix with other genres makes it even harder to create even the tiniest bit of tension. But it's a pretty enjoyable genre mix regardless, so if you crave some solid Hong Kong genre filler, Lau has you covered.