Darò un Milione
1935 / 79m - Italy
Comedy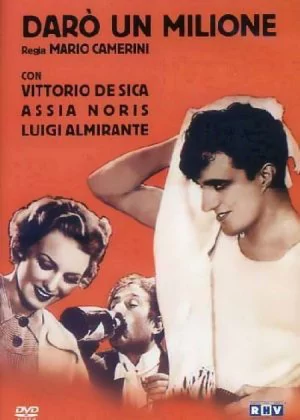 Early Italian comedies are surprisingly easy to digest. I wasn't even aware they existed until a couple of weeks ago, but the work of Mario Camerini is proving to be an ideal introduction to this mostly forgotten niche. I'll Give a Million may not be masterpiece material, at least it's a pretty enjoyable film.
Blim (a poor man) and Gold (a millionaire) switch places after spending a night on the beach. They set up a challenge where the first person to be friendly to Gold (disguised as a beggar) is granted a million franks. The city is in uproar, but it's the humble and selfless Anna who seems to be the front-runner.
Performances are jolly and energetic (which can be a bit much, especially when there are many people present), the plot is simple but amusing and the runtime is perfect. The cinematography is a little dull and the layer of social critique is razor thin, but Camerini kept me engaged all the way through, which isn't bad at all for a film this old.