---
Darò un Milione
1935 / 79m - Italy
Comedy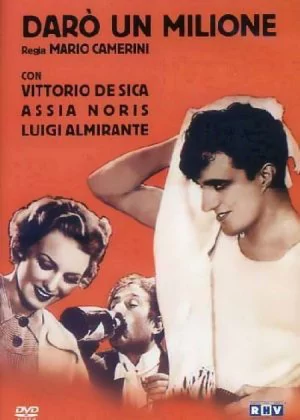 Early Italian comedies are surprisingly easy to digest. I wasn't even aware they existed until a couple of weeks ago, but the work of Mario Camerini is proving to be an ideal introduction to this mostly forgotten niche. I'll Give a Million may not be masterpiece material, at least it's a pretty enjoyable film.
Read all

Blim (a poor man) and Gold (a millionaire) switch places after spending a night on the beach. They set up a challenge where the first person to be friendly to Gold (disguised as a beggar) is granted a million franks. The city is in uproar, but it's the humble and selfless Anna who seems to be the front-runner.

Performances are jolly and energetic (which can be a bit much, especially when there are many people present), the plot is simple but amusing and the runtime is perfect. The cinematography is a little dull and the layer of social critique is razor thin, but Camerini kept me engaged all the way through, which isn't bad at all for a film this old.
Gli Uomini, Che Mascalzoni...
1932 / 64m - Italy
Comedy, Romance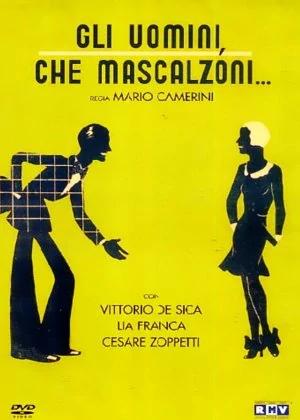 Never saw an Italian film from before their Neo-Realism period, so when Mario Camerini's films came onto my path I didn't have to think twice. What Scoundrels Men Are was the first one I tried and it really took me by suprise. I expected a grim and dreary drama, what I got was a pleasant, agreeable romcom.
Read all

Bruno is a driver who works for a rich family. When he meets the girl of his dreams, he takes out his boss' car to try and impress her, but his date doesn't go as planned. The two keep bumping into each other though, but romance doesn't seem to be in the cards for them, as there's always something standing in between them.

The film feels light and breezy. The pacing is fine, Lia Franca and De Sica (didn't even know he started as an actor) have plenty of chemistry and even though the plot is quite formulaic, the film has plenty of charm and the short runtime makes sure it doesn't overstay its welcome. Not bad at all.
---
Il Signor Max
1937 / 86m - Italy
Romance, Comedy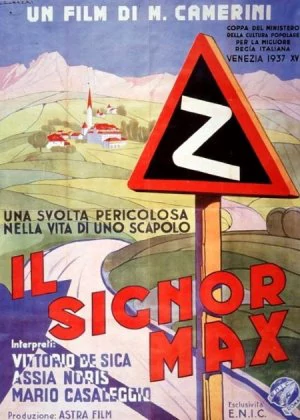 Another early Mario Camerini with Vittorio De Sica in the lead role. They were quite a team back then, their films must've been pretty successful too, looking at how many they made in such a relatively short span of time. They're easy entertainment for sure, but I liked this one a little less than the other two I've seen.
Read all

Gianni is the owner of a newsstand and saved up enough money to go on a little vacation. A stroke of good luck lands him on a cruise, where he is mistaken for a wealthy man. Girls flock to him, but it's Lauretta, a simple maid, who falls for Gianni's personality, not the promise of his non-existent wealth.

Performances are solid, the tone of the film is light and the pacing is decent. It's also not a terribly long film, but earlier Camerini's I've seen were shorter and since the story is very simple, that worked out a bit better. Mister Max is still a decent watch, but it started to drag just a little near the end.