1996 / 108m - Japan
Crime, Action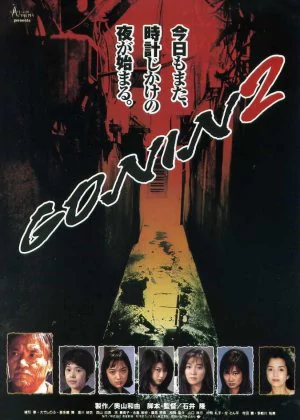 It took me years to see Takashi Ishii's Gonin, and even though I liked it a lot, I never managed to find the time to watch its sequel. Somehow these films have faded from people's memories, and it's hard to say why, as the quality is obviously there. This second one sure didn't disappoint.
When a gang of Yakuza puts the pressure on Masamichi for him being late with his payments, they go a little overboard. They rape his wife, who kills herself not long after. Masamichi wants revenge, and finds help when he runs into a gang of five women who mess up a heist by the same Yakuza gang.
Ishii's direction is on point. The camera work is stylish, the use of color moody, the score is on point and with Ken Ogata in the lead the performances are better than the norm. It's a very atmospheric, slick and edgy crime flick that kept me glued to the screen. Not quite a masterpiece, but it certainly doesn't deserve to be forgotten.