2015 / 87m - USA
Comedy, Crime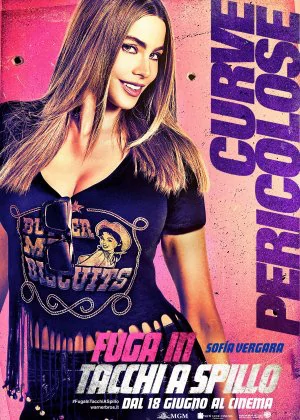 A cop and a witness have to stay alive on their trip to Dallas so they can testify against a drug baron, surely not the most original setup ever. It's really just an excuse to pair Witherspoon with Vergara and draw some comedy from that, the rest of the film is so incredibly basic that you have to wonder if anyone really cares about the minor crime and action elements here.
The chemistry between the two is pretty limited, Vergara simply repeats her role from Modern Family and Witherspoon tries, but isn't all that funny. Luckily there are some utterly weird and unexplainable moments in there (like the dear impersonation) that kept me on my toes and made sure I never truly tired of the film.
Fletcher's direction's a little unsure and I don't think Hot Pursuit really stands out amidst the legion of other films just like it. It's not all that memorable and because of that it's pretty hard to recommend, but it didn't really bore me either and for simple filler it didn't disappoint. Just keep your expectations low.