2019 / 98m - USA
Mystery, Thriller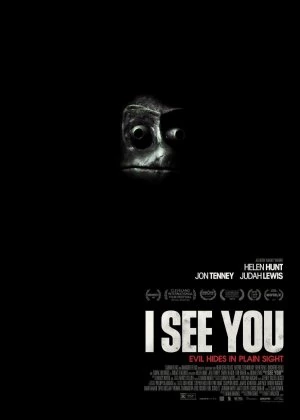 Another promising film from Adam Randall. It's clear the man has talent for genre cinema, for now though his films seems to lack that final bit of finish to turn them into genuine gems. It's a shame because for at least half a film he seemed on the right track, the second part of I See You was somewhat of a letdown though.
The main problem here is the structure. The first half is all about building up a mysterious and creepy atmosphere, the second half is little more than revisiting earlier scenes and revealing their true nature. Randall leaves very little to the imagination and it's impossible to uphold the mystery when the plot is so set on killing it.
The soundtrack is bold and commanding, the cinematography sharp and atmospheric. The director clearly had a vision and the chops to execute. The cast is solid too, though both Tenney and Hunt could've done more with their characters. Everything is present to make this into a standout genre film, but it's not the first time an overeagerness to explain things away stands in the way of good genre cinema.