2022 / 90m - USA
Comedy, Documentary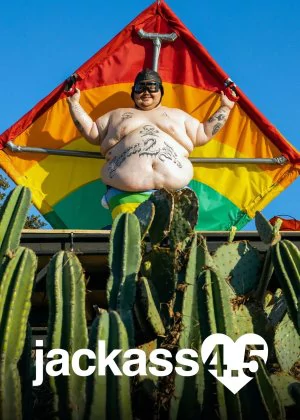 The .5 concept of Jackass should feel familiar by now. A bunch of outtakes and scenes that didn't make the official movie, some behind the scenes footage and a couple of interviews. If you just want more stunts these movies aren't for you, if you want to feel a little closer to the cast and crew, this is a perfect alternative to the main series.
Because the 4th film had some unique cinematic moments, the behind the scene stuff was especially fascinating to watch. It was fun to see how they managed to shoot the opening and what craziness they went through to get it just right. The interviews were pretty fun too, though they didn't add a lot.
I never watched the series, just the films. Jackass isn't nostalgia for me, but it is a simple, uncomplicated good time, and that's something I can appreciate. The pacing is solid, the jokes are fun, the camaraderie pleasant. They don't need to wait another decade to make a fifth.