2018 / 119m - Denmark
Crime, Mystery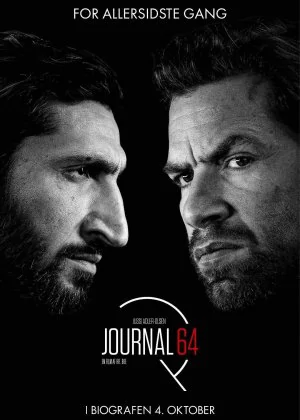 Journal 64 is the fourth entry in a Scandinavian crime film series. I haven't seen the earlier parts, then again I only watched this because Christoffer Boe directed this film. It's a stand-alone story, so there's no real need to watch the earlier parts. After Journal 64, I'm not really inclined to seek them out either.
The three detectives of dept. Q get a new case on their hands. Three corpses are found behind a walled-in room. The one who rented the apartment is nowhere to be found, but all clues point to a shelter on a little island. This place took in young girls who were seen as morally reprehensible.
It's a typical Scandinavian police procedural. A 2-hour runtime is too long, the build-up is pretty predictable and the twist rather laughable. The performances are one point though, and you can see flashes of Boe's brilliance, but the result is little more than an elevated TV series episode. A waste of talent.