2020 / 85m - France
Horror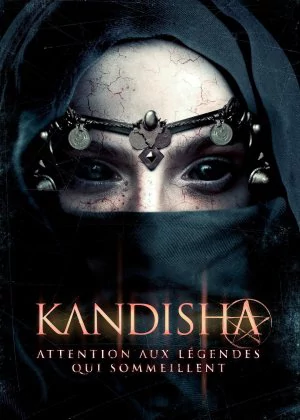 Foreign horror lore is a treasure trove for those who are a bit tired of the usual horror tales. Kandisha is really just a Moroccan Candyman, but the simple fact that there's new lore to explore makes it more fun. Maury & Bustillo are seasoned horror veterans too, the setting of the film further adds to the intrigue.
Three young girls are walking home after making a graffiti mural. Amélie is the last one to walk the street, when her ex-boyfriend grabs her and tries to rape her. She fights back and manages to escape. Back home she invokes Kandisha's curse, the next day Farid is dead. Amélie thinks this is just a coincidence, but when more people around her start dying she realizes she unleashed something horrible.
The premise is hardly novel, but the focus on French youth culture mixed with Arabian influences adds plenty of flavor. The film takes a while to get up to speed, but once Kandisha is running loose things gets tenser and more brutal by the minute. The ending didn't disappoint either. No masterpiece, but prime horror filler for sure.