2018 / 102m - Canada
Mystery, Thriller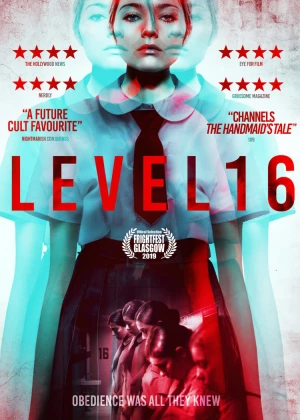 A nifty little genre film. The premise is rather basic and the mystery is stretched to its limit, but the stylish presentation and intriguing setup kept me glued to the screen. The payoff could've been better, and a slightly shorter runtime might've helped, but Esterhazy delivers quite the calling card.
Vivien is part of a program that wants to create proper, obedient girls. They are trained vigorously, and when they meet expectations they advance to a higher level, after which they'll be placed in new homes. Vivien has nearly finished her training, but then Sophia warns her that the intentions of their guardians aren't quite as idyllic.
The performances are nice, the retro sci-fi look fits the film well, the presentation is clean, and the mystery is kept alive until the very end. It might've been smarter to go with an open ending and the pacing could've been a tad slicker, but if you're looking for a stylish and well-executed genre film, give this one a go.