Xin Bian Yuan Ren
1994 / 100m - Hong Kong
Action, Crime, Thriller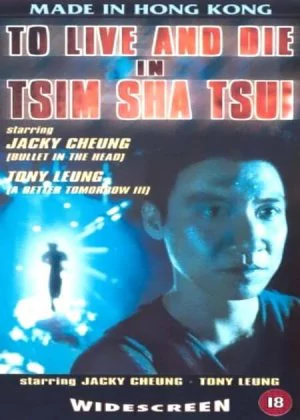 Jing Wong introducing Andrew Lau. Say about Wong what you will, he helped a lot of important people in Hong Kong make inroads into the movie industry. Wong rarely did it with good films, then again it is quite normal in Hong Kong to learn the trade director some simple genre work.
That's pretty much what you're getting here. A very plain story about an undercover cop who starts to doubt his loyalty to his job. It's all pretty cliché, Jacky Cheung isn't really the man for the job either, but it goes through all the motions and it's clear that Lau took a few pointers from this film.
There are a few decent action scenes and some moody moments, I'm pretty sure core genre fans probably won't be disappointed by this film either, it's just that Hong Kong/Andrew Lau made way better action thrillers. To Live and Die in Tsimshatsui is decent but generic genre work, nothing more, nothing less.