Miao Jie Gu Shi
1995 / 100m - Hong Kong
Drama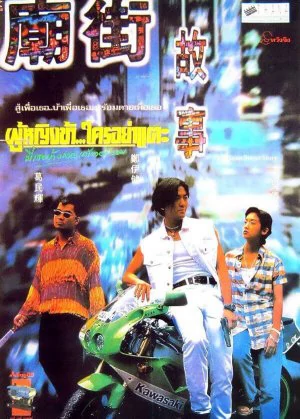 Andrew Lau on the edge of fame. This film isn't part of the Young and Dangerous franchise, but it sure feels like a deliberate tryout before getting started on the real deal. With Ekin Cheng in the lead and the Triad setting well embedded into the film, it's a pretty logical comparison to make, so fans of Y&D should really give this one a go.
Melvin grew up in the center of the Triad districts, but he always kept out of their way. When one day he rescues a woman from the clutches of a rowdy gang, he ends up in jail for inadvertently killing one of the gangsters. When he finally gets out he seeks out the woman, but he'll find that his past will weigh heavily on the rest of his life.
This film was a great tryout for both Cheng and Lau. The plot is a tad more character focused and the film lacks the epic proportions of the Young and Dangerous films, but the setting, the cinematography, the story beats, and the plot structure all feel very familiar. Good fun if you like Hong Kong crime cinema and essential for fans of Lau's crime work.