Nûdo no Yoru: Ai wa Oshiminaku Ubau
2010 / 127m - Japan
Crime, Thriller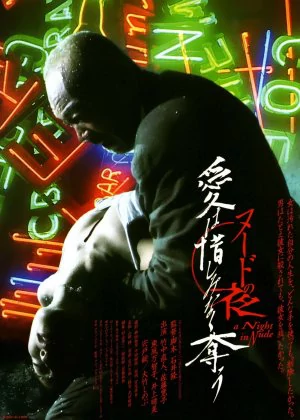 One of the few remaining Ishii films I'd yet to see. Salvation is a loose follow up to Ishii's own A Night in Nude, though it seems more of a conceptual series than a film set in the same universe as the first one. You can expect a very similar setup though, and Naoto Takenaka returns as the lead actor, which is always a plus.
Contrary to what the title suggests, there isn't that much nudity here. A Night in Nude seems more interested in crime and thriller elements, though the setting still allows for showing a little skin here and there. In that sense, it's closer to Gonin than it is to Flower and Snake.
Performances are pretty good, the film is very moody and the detective plot is intriguing enough. While the first part is pretty solid, Ishii goes into overdrive the final 30 minutes and delivers a gripping finale that is by far the best I've seen from him. It's a shame the rest wasn't on the same level, otherwise this could've been Ishii's definite masterpiece.