1989 / 100m - USA
Drama, Comedy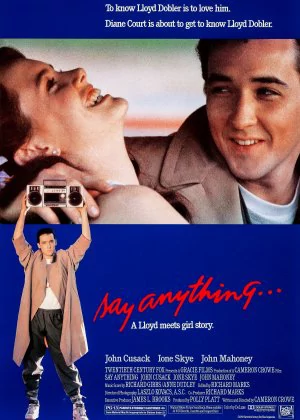 A pretty simple 80s romcom slash coming-of-age drama centered around a bunch of teens. In all honesty, that's probably all you need to know to decide whether this film is for you. It's a basic genre film that will appeal to people who like this kind of 80s stuff, others will find very little here.
Lloyd is a free-spirited boy who isn't too interested in doing well at school, Diane is top of her class and won a prestigious grant. The two appear to be exact opposites, but when they meet each other something clicks and before long they become a couple. Diana's father isn't happy with their relationship.
The characters are bland, performances are mediocre, and the plot is extremely predictable. It's all very much by the numbers and my appreciation for this type of American teen drama has been declining dramatically in the past decade. I didn't care for any of it, but the film itself is competently made.