2017 / 85m - Australia
Horror, Crime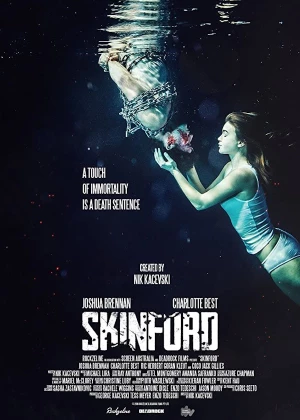 Well hello. I'm not sure what happened to Skinford, or how it failed to become a cult favorite, but somehow it took me until the release of the third film to learn this little franchise existed. And even then I bumped into it completely by accident. For those who love a good genre flick sporting a unique flavor, be sure to give this one a shot.
Skinford is a no-good criminal who keeps getting in trouble. When a contract killer puts him in an early grave, he is saved by a mysterious girl whose proximity grants him immunity to injury. Skinford realizes her immense potential, but the criminals who are after him would rather have her for themselves.
Oddball characters, a strange mix of horror, crime, and fantasy, and a story that isn't quite as predictable as you'd imagine it to be. Not everything works, some of the side stories aren't quite as interesting, but at least it dares to be different. And the best thing is, there are two more to explore. Skinford is a real find, watch it if you haven't already.