---
2018 / 86m - Australia
Horror, Crime, Comedy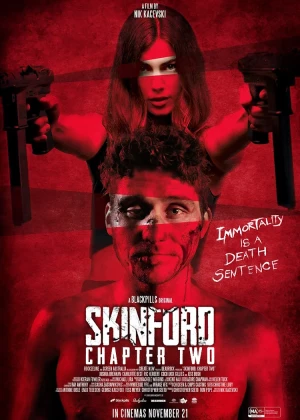 A very solid sequel. It's not just a bigger and bolder redo of the original, instead, Kacevski uses this film to expand and grow the Skinford universe. The madness of the original is still present, most of the characters make a (welcome) return, and the lore remains fresh and original. This is how you do a sequel.
Read all

Together with Jimmy, Zophia tries to find out how to break her curse. That's easier said than done when the two biggest crime syndicates are doing their best to discover her location. There are still some people left who are willing to help them. All the clues lead to Helen's mansion, the former boss of Zophia.

The characters are wacky and larger-than-life, the cinematography is polished, the plot takes some interesting twists and turns and the mix of comedy, action, and horror is exhilarating. It's a series that is very close to being a personal favorite of mine, all it needs are a few more stand-out moments. Bring on the third one!
2017 / 85m - Australia
Horror, Crime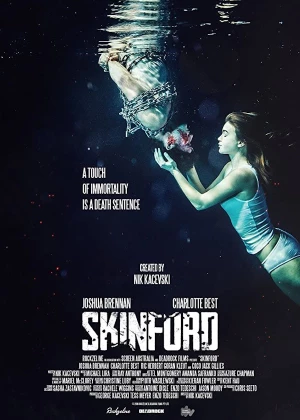 Well hello. I'm not sure what happened to Skinford, or how it failed to become a cult favorite, but somehow it took me until the release of the third film to learn this little franchise existed. And even then I bumped into it completely by accident. For those who love a good genre flick sporting a unique flavor, be sure to give this one a shot.
Read all

Skinford is a no-good criminal who keeps getting in trouble. When a contract killer puts him in an early grave, he is saved by a mysterious girl whose proximity grants him immunity to injury. Skinford realizes her immense potential, but the criminals who are after him would rather have her for themselves.

Oddball characters, a strange mix of horror, crime, and fantasy, and a story that isn't quite as predictable as you'd imagine it to be. Not everything works, some of the side stories aren't quite as interesting, but at least it dares to be different. And the best thing is, there are two more to explore. Skinford is a real find, watch it if you haven't already.