2022 / 116m - USA
Mystery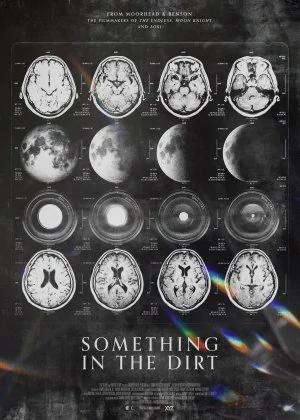 Benson and Moorhead have been straying from the horror genre for a while now, Something in the Dirt takes things one step further and digs into full-blown mystery territory. With hints of fantasy, sci-fi, and horror to balance things out, they made a pretty unique film that defies easy comparisons.
John and Levi are neighbors. They don't necessarily get along very well, but when they both witness a paranormal phenomenon they decide to make the best of it. They try to document what they saw while trying to figure out what exactly it was they witnessed. Their journey takes them to dangerous places.
It's cute that Benson and Moorhead took on the lead roles here. They're pretty decent actors too. It's a little hard to figure out the direction of the plot at first, but that's exactly what kept the film interesting, making it easier to invest in the plot and characters. And even when things start to take on a more concrete form, the vibe remains quite eerie, fuzzy, and mysterious. Good fun.