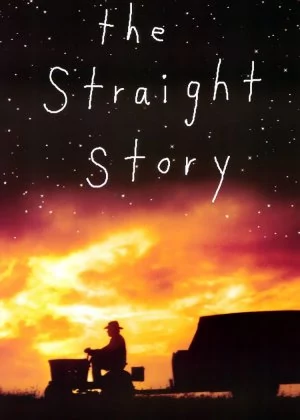 No doubt one of Lynch's most accessible films, if you like your cinema slow that is. It's been ages since I last watched the film, and I can't say I was as wowed as I was the first time. I saw this very early in my movie fandom adventure when slow cinema was still something very special (for me at least), not a genre in and of itself.
Alvin Straight is an old man. He hears that his brother, who he hasn't spoken to for a decade, is ill and so he wants to reconcile. Rather than take the car and drive there, he takes a small tractor and spends the next six weeks on the road. He meets various people along the way, who love to share their stories with him.
The performances are fine, the soundtrack is atmospheric, the film has a lot of heart and even though it's pretty slow, it never gets boring. But it's clear that this isn't really Lynch's forte. It lacks that extra layer of polish that can make a film like this truly special. Still, a worthwhile film, just not quite as special as I remembered it to be.