1992 / 134m - USA
Mystery, Thriller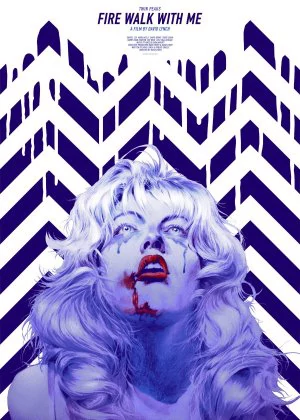 I went through 2 entire seasons of Twin Peaks just to watch this film. For years, it's been the only Lynch feature I hadn't seen, this Covid-dominated year was the perfect excuse to get that situation rectified. Was it worth it? Nah. But at least Fire Walk with Me wasn't at bad as the series.
Don't watch it unless you've seen the series though. Lynch doesn't bother with introductions and if you don't know the characters, nor the plot of season 1 & 2 then the film isn't going to make any sense. It's pretty much a prequel that reveals the mystery on which the series is built (so big spoilers ahead), though not without introducing some mystery of its own.
The start of the film is pretty poor and it takes a while before it gets up to steam. Lynch is still half-stuck in TV mode, making this one of his lesser looking films. Badalamenti too isn't delivering his best work. But the finale is pretty vintage Lynch and even though it can't quite save the rest of the film, it easily bests the endless seasons that came before.