Vampire Senzo
1990 / 50m - Japan
Animation, Horror, Action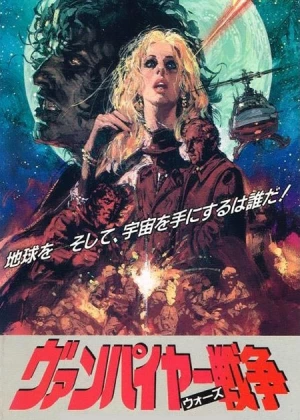 A pretty bland and generic anime, that still manages to score some points by neatly checking off all the genre boxes. Vampire Wars is a forgettable film, but it is short, pretty lively, and mixes quite a few different genres. Chances are you won't be bored watching this one, you probably just won't remember it all that fondly.
Violent attacks are carried out on some American intelligence institutions. A French Secret Service agent calls in the help of Kousaburo Kuki, a private investigator with a solid reputation. His investigation leads to Lamia, a young pop queen who is threatened by a strange vampire cult. Kuki will have to be careful if he wants to escape his latest ordeal alive.
The animation and art style aren't too great, the mix of action, horror, romance, and crime is probably a bit too ambitious for the short 50-minute runtime, and the film doesn't do enough to set itself apart from other, similarly generic anime. It's still a decent film if you're looking for short and sweet anime filler.