---
Doragon Bôru: Makafushigi Dai Bôken
1988 / 48m - Japan
Action, Adventure - Animation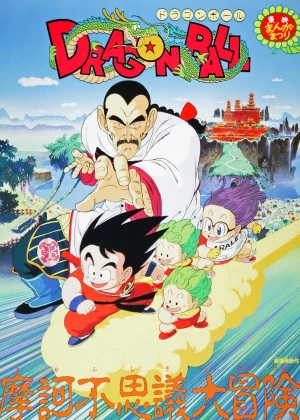 The third and final one of the classic Dragon Ball movies (after this, it was Z's time to shine). This is just more of the same, but what did you expect? The ever-growing crew is looking to collect all the Dragon Balls, while some villains are trying to d the same. The plot gets a little messy with so many characters and so little, but in the end, everything will be wrapped up neatly.
Read all

The emperor is hosting a special martial arts tournament that brings together all the strongest fighters in the world. The tournament is a secret ploy to complete the emperor's collection of Dragon Balls. Goku and Killin are present, hoping to win the tournament, instead, they'll be putting up a serious fight to protect what is theirs.

The art style and animation are well above par, the entertainment value is high (if you like this type of messy plot) and the short runtime makes absolutely sure there is no time to get bored. It's all very simple and basic, but it's amusing filler regardless. I'm a bit bummed that this is already the last one in the original series.
---
Vampire Senzo
1990 / 50m - Japan
Horror, Action - Animation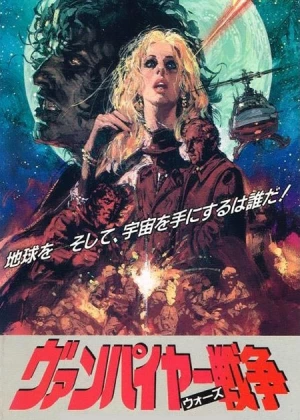 A pretty bland and generic anime, that still manages to score some points by neatly checking off all the genre boxes. Vampire Wars is a forgettable film, but it is short, pretty lively, and mixes quite a few different genres. Chances are you won't be bored watching this one, you probably just won't remember it all that fondly.
Read all

Violent attacks are carried out on some American intelligence institutions. A French Secret Service agent calls in the help of Kousaburo Kuki, a private investigator with a solid reputation. His investigation leads to Lamia, a young pop queen who is threatened by a strange vampire cult. Kuki will have to be careful if he wants to escape his latest ordeal alive.

The animation and art style aren't too great, the mix of action, horror, romance, and crime is probably a bit too ambitious for the short 50-minute runtime, and the film doesn't do enough to set itself apart from other, similarly generic anime. It's still a decent film if you're looking for short and sweet anime filler.
---
2003 / 68m - Japan
Music, Sci-fi - Animation