1956 / 105m - USA
Crime, Drama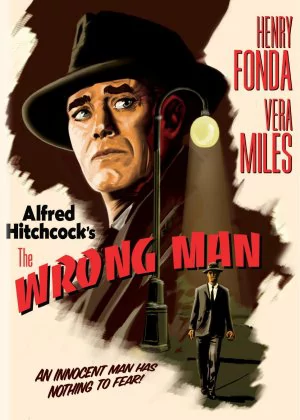 A Hitchcock film that comes with an introduction of the man himself, stating that this is a true story, yet crazier than most of the twisty thrillers he'd made. What you actually get is a pretty crude drama about a rather dull court case, the kind that wouldn't even make a headline (and rightfully so).
Manny and his wife are living a happy life, though money is scarce. When Manny goes to a bank to find the money for his wife's dental surgery, the clerk mistakes him for a bank robber. The police take Manny into custody and due to some unfortunate coincidences, they think Manny is in fact the real culprit.
Hitchcock isn't a very capable drama director. The pacing is sluggish, the performances lack nuance and the plot really isn't as interesting as Hitchcock would make you believe. This might've worked a little better at half the runtime, but even then it would've lacked something to make it stand out. Bland's the word.