97 Goo Waak Jai Jin Mo Bat Sing
1997 / 106m - Hong Kong
Action, Drama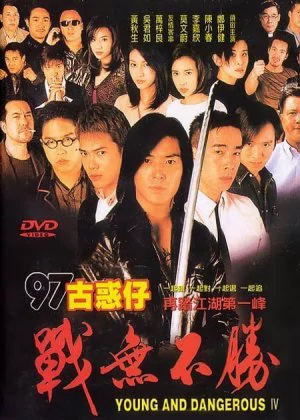 Part four of the infamous Young and Dangerous series feels a bit smaller.in scope, which is a shame. It's almost like watching a spin-off or filler episode, rather than a film that has earned its place in the main franchise. Jordan Chan's meatier role is the biggest plus, but those who yearn for some all-out gang wars should probably lower their expectations.
When the leader of the Hung Hing Triad comes to pass Ho Nam and Ho Bun travel to Thailand to find Yang, the former leader's younger brother. When they are gone, others see their chance to upset the power balance, hoping to come out better in the end. When they finally locate Yang, the three of them return to their home turf as quickly as possible, before the damage becomes unrepairable.
This fourth part is a little fleeting and inconsequential. It might have worked better as a spin-off episode, but fans of Hong Kong crime cinema won't be too disappointed in this film. The cast is solid, the familiarity works in the film's favor and there's still plenty of gang action and intrigue. Andrew Lau did well, but he did better in parts 2, 5and 6.