2022 / 126m - Japan
Comedy, Drama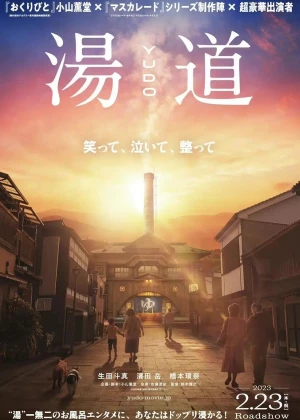 A film for fans of somewhat sappy and nostalgia-ridden Japanese dramedies. Think Yamazaki's Always: Sunset on Third Street series, maybe with a dash of Koki Mitani. It makes for easy viewing, but I felt that after a while my tolerance for the feelgood started to slip a little (often when characters started singing older tunes).
When an architect is close to bankruptcy, he moves back to his hometown, where he tries to reconnect with his estranged brother. He once left for Tokyo to make a better life for himself, his brother stayed behind to run the family bathhouse. He tries to convince his brother to sell the place, but he isn't willing to budge.
The outcome of the plot is pretty predictable, the performances are a little fluffy and the nostalgia was a bit hit-and-miss. The characters are cute though, and Japan's bathhouse culture is interesting. For a better film, I recommend Thermae Romae, but Yudo is decent enough filler.