---
Rien Que les Heures
1926 / 45m - France
Documentary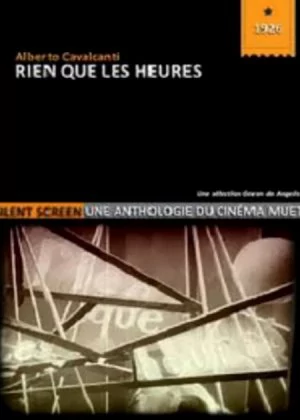 Nothing But Time is considered the first city symphony, an avant-garde/essay/documentary niche that tries to capture the soul of an entire city. Cavalcanti took Paris as his big inspiration and made a film in which the city and its people are followed as they go through their daily business.
Read all

It's an interesting look at Paris as it was almost a century ago. Cavalcanti gives a little context here and there (saying he prefers to portray reality rather than give an idealized view of the city), but it's mostly just his camera focusing on people and cityscapes throughout various moments in the day.

I can't say I was really impressed with Cavalcanti's style, as he gets a bit too cheesy/artistic(closeups of flower and such). The somewhat iffy soundtrack didn't really help either, though I did like the overall concept of the film. No doubt a milestone, it's a shame the form itself was a bit off-putting.