---
2003 / 116m - USA
Romance, Comedy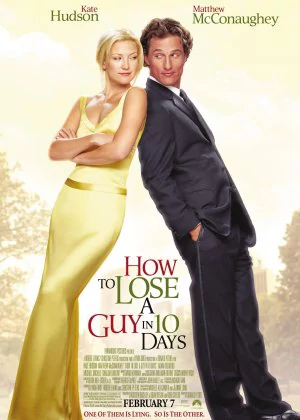 A simple romcom that makes it too hard on itself by having the audience root for two pretty annoying characters portrayed by two pretty annoying actors. It's not so bad that you can predict how everything is going to pan out 15 minutes in, but when the journey there isn't all that fun, then you're probably doing something wrong.
Read all

Andie is writing a column about all the things women do to push guys away. To test her theories, she starts dating Benjamin. What she doesn't know is that Benjamin just made a bet that he can make any girl fall in love with him. While Andie tries her best to get rid of him, Benjamin has to endure everything, so they stay together.

Hudson and McConaughey are a rather bland couple, the constant pestering gets old very quickly and the drama in the third act doesn't really work when you don't care for the characters. Some secondary characters are fun and there are a couple of scenes that stick out, but there are much better romcoms out there.
---
2000 / 109m - USA
Comedy, Crime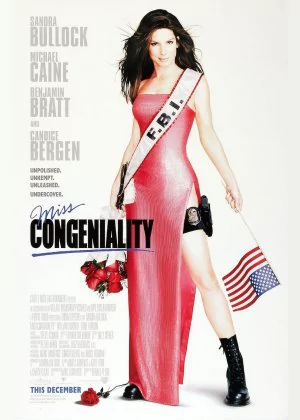 A completely harmless comedy. Pretty much what you can expect from a Sandra Bullock film, the uncontested queen of harmless, middle-of-the-road cinema. Miss Congeniality is the kind of filler that is ideal for a low priority TV slot, for some reason I never caught this one on television though.
Read all

Bullock is a hardened tomboy cop who needs to turn into a pageant queen to complete an assignment. Bullock is fit for neither parts, luckily this isn't the film to take itself too serious. From there on out it follows a very predictable and familiar path, equal part comedy, action and drama, but none of it making a big impression.

The film's too long, something simple like this should last more than 90 minutes. But at least the atmosphere is light and the pacing is decent. Even though there's hardly anything positive to say about this film, it never really drags or irritates either. It's just very plain, safe, forgettable but comfortable entertainment.