---
Arî Kyatto
2017 / 129m - Japan
Crime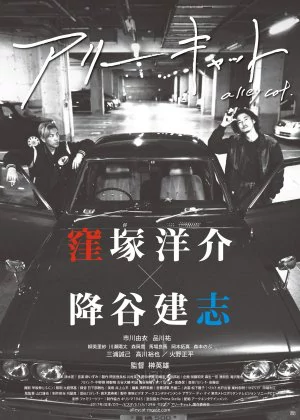 A pretty cool crime flick. Alley Cat mixes in some drama and dry/quirky comedy, but the core of the film is a simple but fun crime tale that centers around a gang of kooky characters who get in well over their head. Though a bit long in the tooth, the film never really drags or slows down unnecessarily.
Read all

When a retired boxer's cat goes missing, he encounters a young punk who wants to befriend him. The two don't really get along, but when the punk helps him out with his part-time job, protecting a woman from a stalker, they do grow closer. The woman starts hanging out with them, she too has some secrets in her past that are coming back to haunt her.

The actors do a pretty good job, the pacing is pleasant, the comedy is fun without taking away from the crime story and the conclusion is satisfactory. If Sakaki's signature had been a tiny bit stronger, this might have turned out a personal favorite, but fans of Japanese crime/comedy should definitely give it a go.
---
Yûkai Rhapsody
2010 / 111m - Japan
Comedy, Crime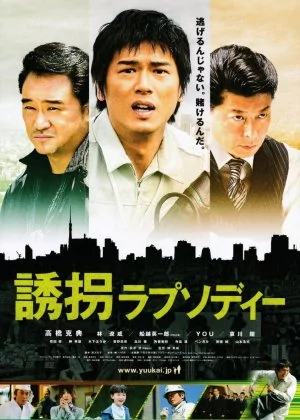 A pleasant and respectable little comedy. The title pretty much gives away what you can expect from this one. Date is a man on the edge of desperation, but after some failed suicide attempts he bumps into a little boy who is trying to run away from home. The boy tells him his family is rich, so Date figures this might put his life back on the rails.
Read all

While this all sounds rather violent, Date is a kind soul and quickly develops a strong bond with the kid. There are some Kikujiro-like moments and whatever violence there is, is mostly played for laughs. The film is a tad too long maybe, but at least the ending isn't quite as cheesy as I expected it to be.

Takahashi and Hayashi have good chemistry and Hayashi in particular does a great job. Kid actors are always a liability, but he is clearly one of the stars of the film. Shô Aikawa is also great to have around, but that is no surprise. While Accidental Kidnapper isn't the greatest Japanese comedy ever, it's a fun little diversion and solid filler than is sure to put a smile on your face.