---
Gusha no Bindume
2004 / 96m - Japan
Sci-fi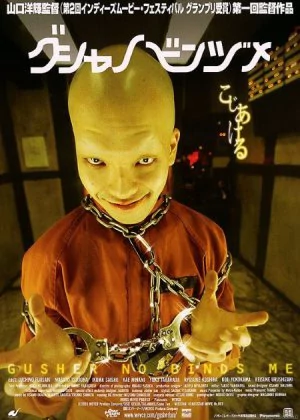 What Yamaguchi lacks in budget he makes up in inventiveness and creativity. The result is a highly entertaining film that contains plenty of treats to keep you interested throughout.
---
Yamaguchi's Wonogawa feels like the Hellevator sequel I never knew I needed. A low-budget, ultra creative mix of dystopian sci-fi and light fantasy elements that comes with its own unique lore. While a film like this is tough to make on a shoestring budget, Yamaguchi gives it his all and ends up with a pretty nifty and satisfying film.
---
Chimamire Sukeban Chênsô Red: Kôhen - Gîko no Kakusei
2019 / 54m - Japan
Horror, Comedy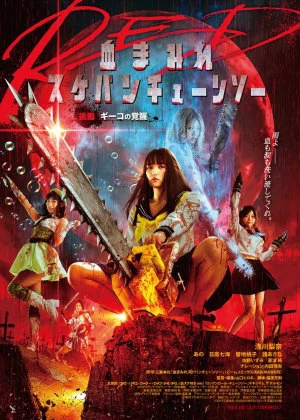 Yamaguchi continues his Bloody Chainsaw Girl franchise with another shorter entry. While these films are good fun, they aren't up there with the best in the genre, nor with the best in Yamaguchi's oeuvre, so unless he's doing it to stay afloat (and relevant), I hope he'll abandon this series in the near future.
Read all

Giko is held hostage by the school for bad conduct, but soon enough she escapes again. When one of her friends is kidnapped, Giko and her gang vow to get her back. She'll be fighting against some strange enemies, not to mention an old foe who return to take on Giko one final time.

Giko Awakens offers a nice mix of splatter and comedy. The budget is low, but Yamaguchi counters well with some zany ideas and absurd twists. If you like the Japanese splatter films you'll have a good time with this one, I just wish Yamaguchi would honor his true potential, as he's really capable of doing better than this.
Chimamire Sukeban Chênsô Red: Zenpen - Nero no Fukushû
2019 / 52m - Japan
Horror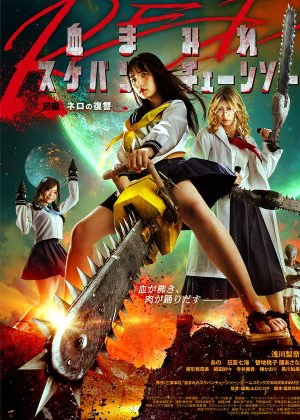 Yamaguchi continues his Bloody Chainsaw Girl franchise. The first one was decent enough entertainment, though nowhere close to the now decade-old Sushi Typhoon films. Revenge of Nero is a short and sweet sequel that combines gore and absurd comedy to deliver some prime fun.
Read all

Giko and her chainsaw are no match for the zombies prowling the school premises. But there are more dangerous enemies who are trying to trap her. When Giko defeats two girls assaulting her in a public bath, she discovers that Nero is the mastermind behind the attacks. Giko is puzzled, as she has no idea why Nero would be after her.

Outrageous gore, odd characters, absurd narrative twists and some random jokes make this a pretty easy film to enjoy. That is, if you can look past some lesser performances and low-budget, functional CG. This isn't a future classic, but it's easy and fun filler, with a promise that there is more to come in the future.
Chimamire Sukeban Chênsô
2016 / 76m - Japan
Action, Horror