---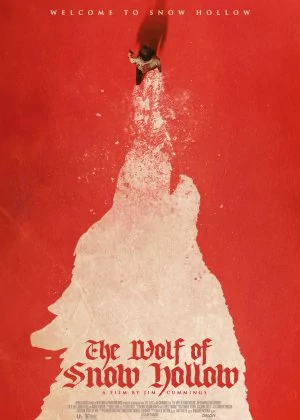 A peculiar little horror film. Jim Cummings is one of those one-man shows, which he illustrated by writing, directing and headlining this film. These projects can go horribly wrong, but when you have someone with a unique vision and the chops to pull it off, these films are a true blessing.
Read all

The small town of Snow Hollow is having its holiday season ruined when brutal attacks leave bodies scattered around the town. Word gets out that a giant wolf is killing people, but the new sheriff in town is having none of that. The longer the murders remain unsolved, the more pressure he's facing.

Cummings is an acquired taste, but I had a lot of fun with his performance. The editing is notable, the location is atmospheric and the music and cinematography are on point. The horror elements are a bit limited, but pleasant and effective. A fun, little horror film, nothing too exceptional, but Cummings shows promise here.
---
2021 / 93m - USA
Comedy, Mystery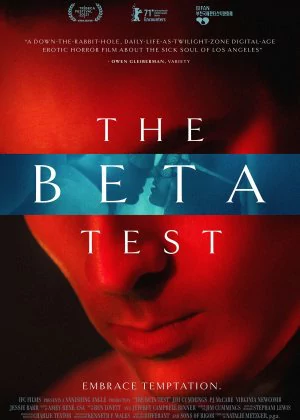 Jim Cummings is a pretty unique guy, a reputation that becomes more pronounced with each film he directs. Not everything he does is outstanding, but it sure stands out and whenever I see his name pop up, it's an assurance that something out of the ordinary is waiting for me. The Beta Test isn't his best work, but it sure is something.
Read all

Jordan is a slick Hollywood agent who is about to get married. One day, he receives a mysterious envelope is his mailbox. It's an anonymous invitation to spend an erotic night in a hotel room. Jordan is intrigued and accepts the deal, though he isn't quite prepared for the effect this night is going to have on his life.

Cummings is an acquired taste and the character he portrays here is an ultimate douchebag, but somehow he gets away with it. Not that he's charming, but he inspires a level of pity he doesn't really deserve. The film is a bit odd, a bit mysterious, a little funny in places. It's an easy watch that kept me intrigued from start to finish, but it does lack a finer finish. Interesting, it's just that the potential is there to do better.
2018 / 92m - USA
Comedy, Drama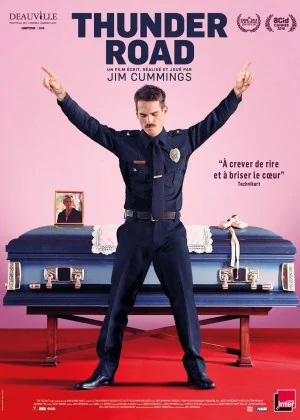 Jim Cummings' breakthrough film. Credited as director, writer and lead actor, you're getting the full Cummings experience here, but that seems to be the case with all of his film. He's a pretty divisive character, somehow I seem to appreciate his commitment though, so it's no surprise I ended up liking Thunder Road.
Read all

Jim's mother just died, his wife is filing for divorce and his daughter doesn't really like to spend time with him. He tries to escape in his job, but after some irregularities Jim's thrown off the force. His life is in shambles, and he has no real support system to keep him stable. Still, he wants to fight for his daughter.

The balance between drama and comedy is a little off and Jim's character could've use a few more layers, but there are some lovely scenes (like the funeral at the very beginning) and the drama does work pretty well. It's certainly not my favorite Cummings film, but fans of his persona won't be disappointed.