---
2002 / 109m - Japan
Comedy, Drama, Fantasy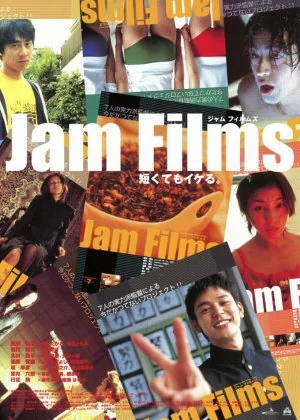 Batoru Hita
1989 / 93m - Japan
Comedy, Horror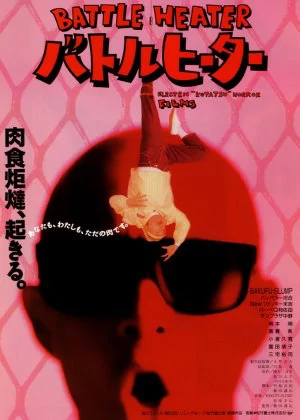 ---
The one Ringu film I hadn't seen yet. The series has been messy from the very start, with different adaptations and split narratives competing for attention. Spiral is an alternative sequel to the first Ringu, separate from Nakata's films, closer to the original novels. It's not a typical Sadako scare flick, but a slightly weirder and more fantastical take on Ringu lore.
Read all

After the events of the first film, an autopsy on Takayama's body reveals a paper in his stomach with a cryptic message on it. Ando is triggered by this message and decides to investigate by himself. It doesn't take long before he is confronted with the videotape myth. At first he doesn't believe, but when people around him start dying, Ando fears for his life.

The film starts off basic enough and the first half is pretty much what you'd expect from a Ringu film, though without some of the more obvious scares. The finale is quite something else though. A pretty radical switch not everyone will appreciate, I felt it was a welcome variation on a by now worn out formula. Performances are decent, the cinematography and score a little lackluster, but if you're looking for a more challenging take on Ringu, this one doesn't disappoint.
---
Anaza Hevun
2000 / 132m - Japan
Sci-fi, Horror, Crime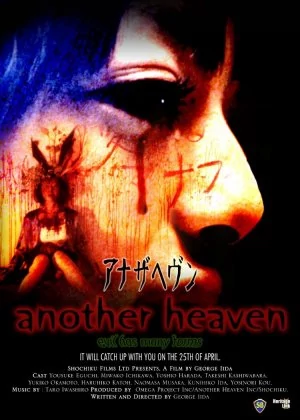 While the premise of Another Heaven sounds interesting enough (a police thriller with supernatural overtones), the film itself comes off a little uninspired. Iida spends too much time on a setup that doesn't deliver anything original, while skipping through the supernatural elements without too much conviction.
Read all

Detective Manabu finds a man with his brains removed in a little apartment. It's the start of a tricky cat and mouse game with a killer that seems to have superhuman capabilities. Manabu isn't discouraged though and what the help of his partner and a girl who has fallen in love with him, he slowly closes in on the killer.

The film takes too long to get going, the cinematography is a little basic and Eguchi makes a pretty boring lead. Luckily Miwako Ichikawa adds some spice to the film and the ending turns it up a notch, but it's not enough to turn a 130-minute police thriller into a riveting film.
When the budget isn't there, one easy way to deal is by simply decreasing the runtime. But even that can't really save Cyclops. It's just 52 minutes long, still the first half drags quite a bit, to the point where it was just boring to sit through. That's not what you want from a 50-minute film.
Read all

A group of mad scientists are doing immoral experiments on humans, growing odd, mutated creatures inside them. When their test subject kills herself before giving birth, they scour the streets to find a new victim. They find a good candidate, but the experiment itself isn't without danger either.

Get past the dull first half, and some zany splatter horror awaits. The practical effects are insane the and the film does go into complete overdrive, it's just a shame it took director Iida so long to get there. The final 15 minutes are lots of fun, stick around to see it, or just skip ahead if you're very impatient.
---
1993 / 63m - Japan
Horror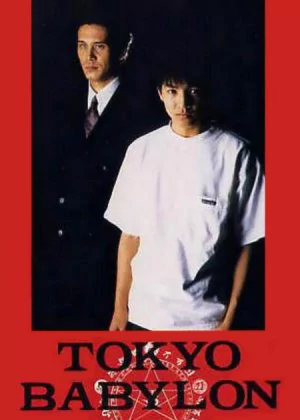 Tokyo Babylon is a familiar franchise, but I never actually read or watched anything from it. It's one of those titles that was around during my early years of manga/anime discovery, I just never got around to it. A live-action spin-off probably isn't the best place to start, but it crossed my path, so I figured I'd just give it a go.
Read all

Subaru is investigating the death of his enemy Kaneyama. Before he died, Kaneyama taught a group of seven girls how to use the black arts, so they could take revenge on the people they hated. Subaru tries to stop them, but they don't appreciate his mingling, and they put a curse on Subaru.

These early 90s Japanese horror films offer a sneak peek of what was to come, but they lack refinement and their low production values are a serious blow to the overall enjoyment. There are some freaky moments, but it's mostly just bad acting, poor visual effects and a lame plot. Short and well-paced, but far from great.
---
Doragon Heddo
2003 / 122m - Japan
Sci-fi