---
Tropa de Elite
2007 / 115m - Brazil
Crime, Thriller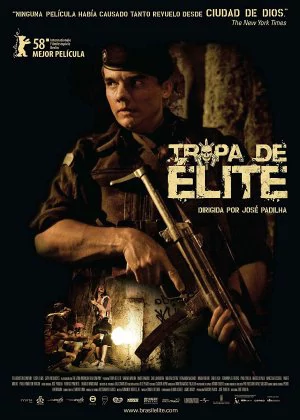 A film that is often mentioned in the same breath as City of God, and with good reason. While Elite Squad is far from a direct copy, the setting and stylized approach of both films would make for a solid double bill. I think I prefer City of God (though it's been a while), but that doesn't mean Elite Squad doesn't have its merit.
Read all

Rather than follow the youngsters in the slums of Rio de Janeiro, this film focuses on Nascimento, the leader of an elite squad that fights both the drug gangs and the corrupt cops in an almost desperate attempt to upset the unhealthy balance of greed and corruption. As the film shows though, that's easier said than done.

While sometimes labeled an action film, it's the crime elements that take center stage. There are some gun fights scattered throughout the film, but I'm pretty sure it won't be enough to please hardcore action fans. Instead, the main appeal comes from the energetic camera work that places the audience in the middle of a bustling and corrupt city, where everyone is stealing from someone else, making the despair and chaos tangible. Pretty good.
---
Ônibus 174
2002 / 122m - Brazil
Documentary, Crime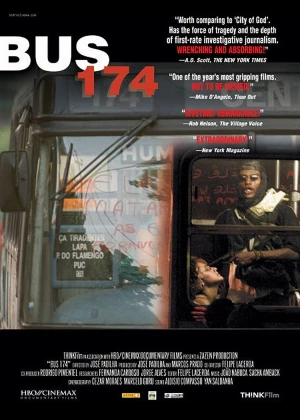 Decent, albeit cheapish documentary about a famous bus hold-up in Brazil. There's actual footage of the event, which is clearly the main selling point of this documentary. There are many interviews that try to add context, but they're too fluffy and they end up being mostly padding.
Read all

On June 12, 2000, an armed man enters a bus in Rio de Janeiro, Brazil, and holds all the passengers hostage. What starts off as a small incident becomes a televised event, with a deadly conclusion. With the ample footage shot that day, Padilha and Lacerda set out to make a documentary.

You're getting front-row seats to the hostage situation, which is quite gripping, but the documentary built around it is not quite as interesting. You'd think that hearing from the passengers would add a lot of value, but ultimately there's just too much padding. A 90-minute film would've been better.
---
2014 / 117m - USA
Sci-fi, Crime