---
Purasuchikku Ritoru
1994 / 48m - Japan
Sci-fi, Thriller - Animation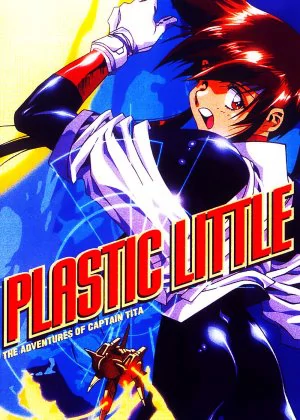 A fun 90s OAV. It's a very familiar title that I often ran into back in the day, but I never got around to actually watching Perfect Little. It's nothing too spectacular, a fun mix of sci-fi, action and some comedy, but the designs are pretty cool, the animation is proper and the pacing perfect.
Read all

Tita is the captain of a ship that seeks out exotic animals in the clouds of planet Ietta. One day she bumps into Elysse, a girl the same age as her. Elysse is being followed by armed rebels. Tita quickly realizes that they're up to no good, and she helps to protect Elysse, what she doesn't know is that the fate of the entire planet lies in this girl's hands.

The mecha designs are nice, the mix of genres works well and with a runtime of just under 45 minutes, there really is no time to waste on fluff. The animation is pretty solid too, but you're clearly dealing with an OAV, so don't expect the world from it. Good anime filler, though you're not missing too much if you decide to skip it.
Kyokuguro no Tsubasa Barukisasu
1989 / 44m - Japan
Fantasy, Adventure - Animation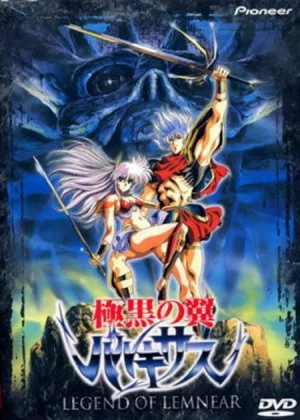 A classic fantasy anime OAV. In less than 45 minutes all the usual tropes are featured, so don't expect anything too subtle or well-developed. Lemnear is genre filler of the purest kind, but once you get past that it's actually not that bad and the film does deliver on its premise. If you like a bit of fantasy anime, you can't really go wrong with this one.
Read all

Lemnear is a high-ranking warrior looking for the evil power that ravaged her village and destroyed her family. The first chapter sees her locating her target, the second chapter is one big final showdown where good fights evil. Storywise there is a bit of extra lore, but none of it is properly developed.

The character designs are pretty intricate, the animation suffers a little because of it but some smart fakery takes care of most of that. The pacing is stark, the plot is simple but sufficient. This isn't a big masterpiece, but it clearly was never intended to be. What it does is serve you over-the-top action in a proper fantasy setting. Short and sweet.