---
Ban Jin Ba Liang
1976 / 94m - Hong Kong
Comedy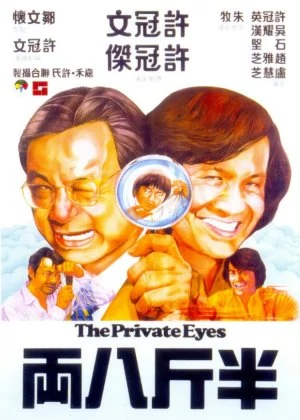 A Michael Hui film, with writing, directing and acting credits to his name. It pays off, because The Private Eyes is a sort of Jackie Chan film avant la lettre. The stunts are not as spectacular, but the comedy is much better. Very amusing and entertaining, if you like Hong Kong cinema that is.
---
Mo Deng Bao Biao
1981 / 90m - Hong Kong
Comedy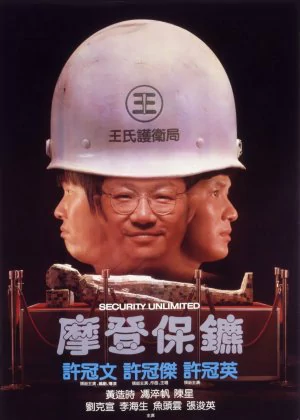 The more films I see from Michael Hui, the clearer it becomes that he was one of the pivotal figures in the Hong Kong comedy scene. Security Unlimited looks like a Hui family project, with Michael, Samuel and Ricky all joining forces to deliver what feels like a template Hong Kong comedy/police flick.
Read all

Chou is an old and bitter boss, managing a security firm team. His methods are questionable and when his superior sees Chou at work, he immediately demotes him, putting his assistant Sam in charge. Sam isn't the sharpest tool in the shed either, but somehow things always seem to work out for him.

I'm not the biggest fan of Hui's comedy. There are some decent jokes scattered throughout the film, but most of them are quite predictable and reliant on gross overacting. The plot is merely an excuse to cram in some sketches and though I haven't seen too many of his films yet, they do seem quite samey. That said, the pacing and runtime are perfect, and the film isn't exactly boring either. Decent filler.
---
Tian Cai Yu Bai Chi
1975 / 98m - Hong Kong
Comedy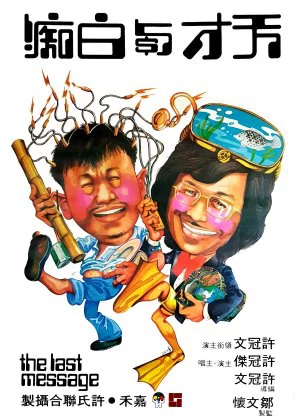 Early Michael Hui comedy. Hui is probably the most famous Hong Kong director I've yet to truly discover, somehow his particular style of comedy doesn't really do it for me. The Last Message is a much-lauded film in Hong Kong, personally I prefer John Woo's comedy films from that same era.
Read all

Tim and Lee both work in a mental hospital. When Cheng Ming is brought in, they discover he carries a stash of old Ming Dynasty artifacts with him. The artifacts are broken and can't be sold, but the two manage to find out the source and they set out to pick up the rest of them.

Performances aren't spectacular, the comedy isn't that funny, the styling is bland and uninspired. There are a handful of memorable moments and the pacing is decent, making sure it never becomes too dull, but overall the film fails to leave an impression and I'm quite puzzled by its reputation.