---
2020 / 93m - Canada
Thriller, Horror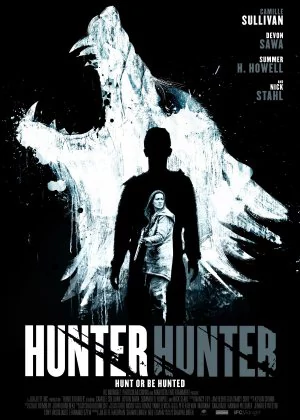 Hunter Hunter is a somewhat tricky thriller. Starts off well enough, then gets lost in its own twist, only to resurface with a big bang during the finale. I'm still not entirely sure whether it was worth the hassle, that said Shawn Linden shows he has the talent to deliver a mean little thriller/horror crossover.
Read all

Joseph and his family live in the woods, far away from the civilized world. With winter closing in they need food and hides, but the arrival of a wolf disturbs their efforts to prepare for the coming season. Joseph wants to get rid of the animal as quickly as possible, yet soon finds himself battling a fierce enemy.

The performances are solid and the setting is pretty atmospheric. The tension drops a little in the middle and the change of direction feels unnecessary, on the other hand the sprawling finale convinced me it might have been the right choice after all. A fine mix of thriller and horror elements, well recommended for genre fans.