---
2014 / 102m - USA
Comedy, Drama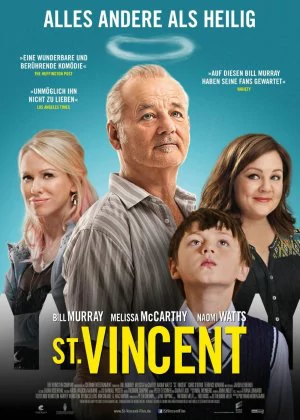 ---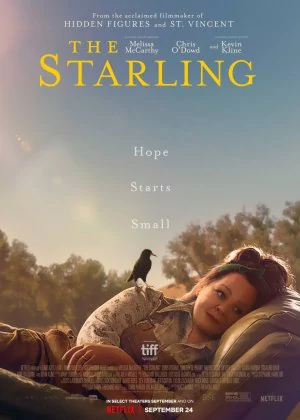 A drama with some very minor comedy touches and subtle absurdities, but not even enough to call it a bona fide dramedy. The Starling is a core drama that handles its subject with a welcome lightness, but still goes a little overboard when it comes to sentiment, making it a somewhat uneven film.
Read all

Lilly and Jack are a married couple who face tough times when their daughter Katie dies. Jack ends up in a mental hospital, Lilly tries to carry on with her life, but suffers in silence. When she decides to redo her garden, an aggressive starling starts harassing her. It's a seemingly futile event that kick-starts her healing process.

McCarthy and O'Dowd are decent (though clearly gunning for comedians-can-handle drama points), the lighter vibes offer a pleasant twist on the seriousness that generally goes with this subject and the styling is slightly better than the norm, but the drama lacks impact and the rest of the film just isn't memorable enough.
---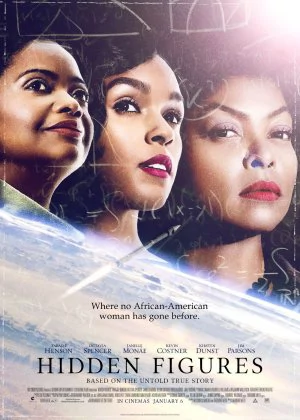 Crappy Hollywood schmaltz. How ironic is it that a movie that tries to honor the accomplishments of Johnson, deems those accomplishments so benign that it has to smother them with a scripted fight against social injustices. And what was the deal with Johnson's moment supreme being little more than a piggyback on a white man's solution?
Read all

Hidden Figures tells the story of three black women who played an important part in getting the first American man in orbit around the Earth. Rather than focus on their careers at NASA though, the film is more about their fight against prejudice, misogyny and racism. Elements that Hollywood added because who wants to see a film about smart, black women, right?

Regardless of all the above, the film is just terribly kitsch. The performances are bland, the soundtrack is atrocious, the script is laughable, emotions are fake and overly sentimental. I think even Spielberg would describe this film as "a bit much". In between all the standard Hollywood nonsense there is an interesting story hidden, but it's buried under a load of hot garbage.