---
Hai Jun Tu Ji Dui
1977 / 112m - Hong Kong
War, Action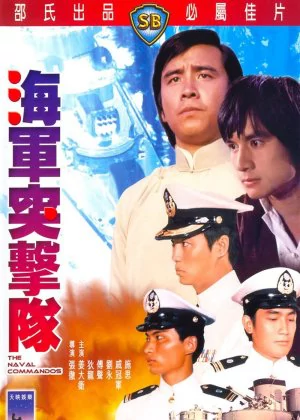 Not Cheh Chang's finest moment, but that was already obvious from the start of the film. When Chang strays from martial art cinema, it rarely goes well. To make things a little worse he entered a collaboration with two other Shaw Bros directors to direct a patriotic Chinese war flick, not unlike the ones we've been seeing these past couple of years.
Read all

At the start of the Sino-Japanese war, a crew is sent out to stop a big Japanese warship from making inroads. Their mission is doomed to fail, but the crew is extremely determined to pull it off. Even when their ship is destroyed, they keep advancing by land, avoiding all enemy troops to get the job done.

There are some familiar faces here, but when there are no fists flying, most of the famous Shaw Bros actors can't really deliver. There's way too much drama, the cinematography is basic and it takes too long for the action to kick off. It's something different from Chang, but that's about all it is.