---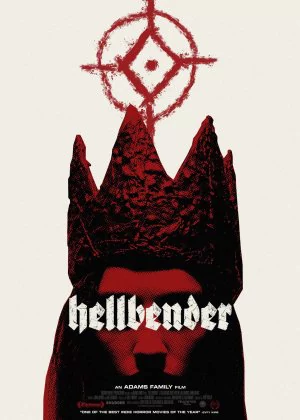 The Adams Family strikes again, this time with triple director credits. They're a peculiar family alright, and in some ways it's quite impressive what they've accomplished. It's just that Hellbender isn't really at the level where it should be. That doesn't bode too well for the future of their careers.
Read all

Izzy lives with her mother high up a mountain. She has an immune disease and can't have any contact with other people. Her mother homeschooled Izzy and tries to keep her occupied, but Izzy wants friends her own age. She also begins to suspect her mother hasn't been entirely honest with her.

Take some random stills and this probably looks like a worthy, stylish horror flick. But the direction and the performances make it feel a lot cheaper. There are some interesting/memorable moments and the hellbender lore is cool enough, the execution is just not that great.