---
by
Kaare Andrews
,
Angela Bettis
,
Hélène Cattet
,
Ernesto Díaz Espinoza
,
Jason Eisener
,
Bruno Forzani
,
Adrián García Bogliano
,
Xavier Gens
,
Jorge Michel Grau
,
Lee Hardcastle
,
Noboru Iguchi
,
Thomas Cappelen Malling
,
Anders Morgenthaler
,
Yoshihiro Nishimura
,
Banjong Pisanthanakun
,
Simon Rumley
,
Marcel Sarmiento
,
Jon Schnepp
,
Srdjan Spasojevic
,
Timo Tjahjanto
,
Andrew Traucki
,
Nacho Vigalondo
,
Jake West
,
Ti West
,
Ben Wheatley
,
Adam Wingard
,
Yudai Yamaguchi
2012 / 129m - USA
Comedy, Horror - Anthology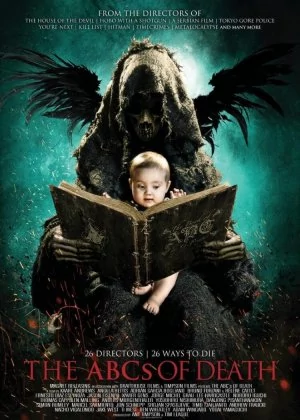 2006 / 78m - Denmark
Thriller - Animation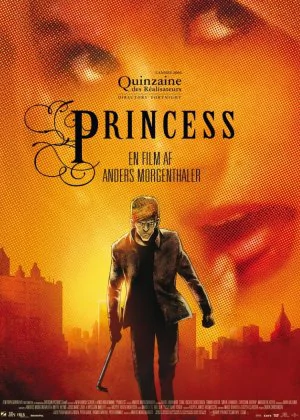 The 00s were a good time for animation, with even the Scandinavian countries having a go at the medium. I remembered Princess to be a pretty unique, ruthless, and successful blend of animation and live-action. It still is, though the basic quality of the animation has made it a bit harder to fully enjoy this film the second time around.
Read all

When August's sister dies in a car crash, he takes custody of her daughter Mia. As he works through his sister's tragic past, he needs to find an outlet for the anger boiling inside of him. His sister's life was ruined by the porn industry, of which she was a part, so August decides to take revenge on the people who made her life a living hell.

It's a pretty dark story, and Morgenthaler doesn't pull any punches. You may suspect that having it animated may soften the blow, but somehow it makes it even more gripping. I'm not a big fan of the art style though, and the animation itself is rather flat and lifeless. Still, if you are interested in the medium, this remains a very cool and interesting film.