---
2019 / 120m - Italy
Fantasy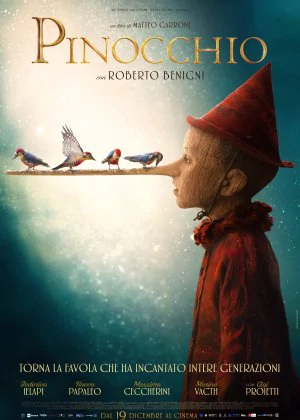 Garrone has a way with fantasy and it shows in this latest adaptation of Pinocchio. This is far removed from the Disney adaptation and it's all the better for it. Garrone remains much closer to the original story, which means the film does get quite dark at times (like most original fairy tales), but I don't think most kids will have a problem with it.
Read all

The production design is very nice, reminiscent of 80s/90s fantasy, blending costumes and CG to create a weird and mysterious world that looks a bit like our own, but at the same this isn't anything like it. What the film sometimes lacks in technical prowess is made up for in creativity and practical effects.

Benigni returns as Pinocchio's father, a risky move after his own version flopped tremendously in 2002, but with a better director at the helm he fits in perfectly. The rest of the cast is nice too (but please watch this in Italian), the soundtrack is fine and while a little long and fragmented, the film never ceased to amaze. A very pleasant surprise.
Il Racconto dei Racconti
2015 / 134m - Italy
Fantasy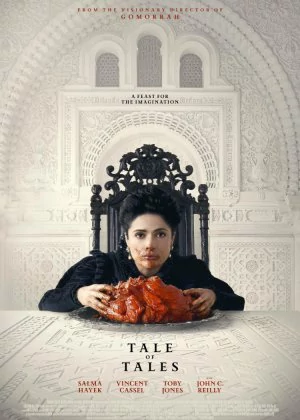 A fun and juicy film combining several of Giambattista Basile's fairy tales. The different stories are woven into one, but are only loosely connected. The film features a solid cast, striking visuals and a decent score. While it may lack some truly stand-out moments, it's definitely recommended for those who like their fairy tales served with a darker edge.
---
Gomorra
2008 / 137m - Italy
Crime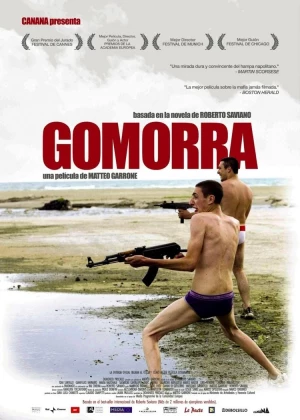 Italian Mafia flick, but with a more modern/realistic twist. I guess that's why this film made a name for itself, and it's exactly why it kept my interest during the first half. The appeal didn't last though, as the bottom line isn't that different from more traditional Mafia films, with some of the characters being just as irritating.
Read all

The area between Naples and Caserta is home to one of the most influential Mafia organizations, a network of smaller clans that created the Camorra, a system that everyone involved has to obey. For the people living in the area, there's no escaping these criminal influences.

There are some more modern touches in the cinematography and score, but they aren't as prevalent as I'd hoped. The performances are decent, but the characters can get quite annoying (certainly the two wannabe crooks who go against the clans) and the film's a tad too long. Not all that bad, but I have no idea what all the fuzz was about and the second half lost my attention.