Heung Gong Jai
2014 / 97m - Hong Kong
Drama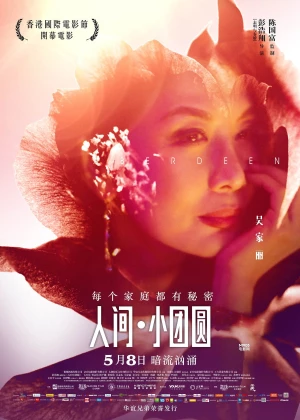 Working his way up from low budget dark comedies, Ho-cheung Pang carved his own path into the Hong Kong movie scene (which doesn't really do dark comedy). Even now, long after he made a name for himself, his films refuse to conform to the status quo. Every new Pang film is an adventure, so when I heard Aberdeen [Heung Gong Jai] was released it didn't take me long to sit down and give his new film a spin. As always, Pang didn't disappoint.

Where his previous film (Vulgaria) was a throwback to Pang's earlier work, Aberdeen sees Pang (Dream Home, Exodus) furthering his exploration of the drama genre. Aberdeen is a touch more structured than his contemporary dramas Love in the Buff and Love in a Puff, yet more playful than Isabella. In tone I think it reminded me most of Por See Yee (Trivial Matters), one of his lesser known films.
The setup of the story is quite complex, deliberately so. The first 20 minutes is spent amongst unknown characters with little or no obvious connection. But those expecting a big get-together at the end will be surprised when Pang brings everyone together well before the half hour mark. It's quite a shift and it takes a while to register, though Pang changes little about the actual structure of the film, still jumping between characters and segments of the story after everyone is linked together.
There are basically three parties. A father, a daughter, a son (and their respective families). The mother of the family died, the father started his life anew, the daughter feels unloved by her parents and the son struggles with his successful image as he ages. Several sub-plots emerge (one about an ugly granddaughter, one about an unexploded bomb from WWII and one about the son's wife who is struggling to find work as an ageing actress), all combining into one tight-fitted drama.

Through the years Pang emerged as one of the most visual capable directors in Hong Kong and with Aberdeen he only fortifies that position. It's maybe a tad surprising to see him playing around with some of the cheesier effects that Hong Kong cinema is known for (he applies a lot of color gradient overlays here), but the result is 100% classy nonetheless. On top of that Aberdeen contains some of the most detailed and deliberately layouted shots I've seen in a Pang film so far.
The soundtrack is dreamy and subtle enough, but a bit on the safe side. It's probably the least outspoken soundtrack of Pang's drama work so far, fading into the background just a little too often. While the music fits the scenes and atmosphere, it simply isn't memorable enough to do the film much good. Normally Pang does better with his choice of music, so that's a little disappointing.
The actors on the other hand rise above themselves. With leads like Louis Koo, Eric Tsang en Gigi Leung you might not be expecting too much dramatic prowess, but Pang uses his cast to perfection. Biggest surprise is Man Tat Ng (I didn't even recognize him until after the film), who demonstrates there's more to his skills than being at the bad end of a ruthless joke. Extra credits for also including Shawn Yue, still one of Hong Kong's best actors to date.

Aberdeen is more than just a regular drama though. Not only does Pang include some quirky comedy and general light-heartedness (the Stormtrooper suit is a very nice touch), there are also several miniature dream sequences that stand out from the rest of the film. Cute, crafty and memorable moments that play a huge part in defining Pang's latest. It's details like this that truly lift his work above that of the competition.
I think Aberdeen is somewhat of a gamble if you're not familiar with Pang's earlier work. There are probably easier films if you want to get acquainted with his work, but die-hard Ho-cheung Pang fans should feel right at home, even though there are plenty of surprises tucked away throughout the film. It's another great addition to Pang's oeuvre and proof that he's a truly unique force in the Hong Kong movie industry. One for the connoisseurs.