---
by
Nicolas de Crécy
,
Atsuko Fukushima
,
Yoji Fukuyama
,
Hideki Futamura
,
Shoji Kawamori
,
Shinji Kimura
,
Mahiro Maeda
,
Koji Morimoto
,
Kazuto Nakazawa
,
Tatsuyuki Tanaka
,
Shin'ichirô Watanabe
,
Hiro Yamagata
,
Masaaki Yuasa
,
Shin'ya Ôhira
2007 / 85m - Japan
Fantasy - Anthology, Animation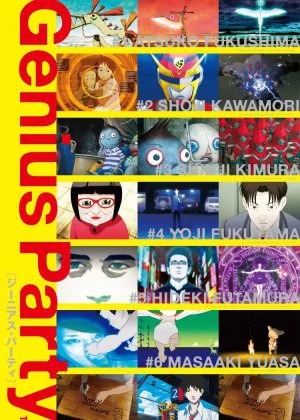 Some people fault anthology films for their inconsistency, but I love to praise them for their creativity, as there is more of that here than in 7 full-length features combined.
---
Robotto Kanibaru
1987 / 90m - Japan
Sci-fi, Fantasy - Anthology, Animation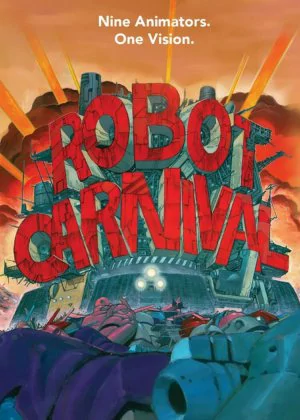 A fine selection of shorts. There are one or two flukes here, but the rest is so unique and special that they're easy to forget. It's one of those animation anthologies that gives you a wide variety of styles, moods and stories in a very short span of time, exactly why I love these types of films. Robot Carnival is a classic, deservedly so.