---
Le Couperet
2005 / 117m - France
Comedy, Drama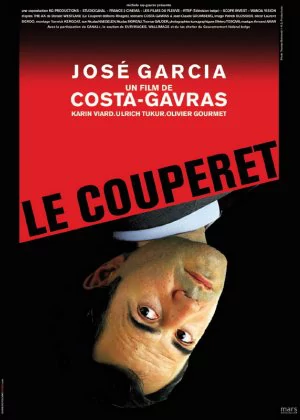 1969 / 127m - France
Thriller, Crime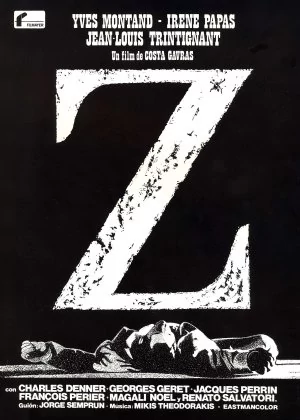 1969 must be one of the most political years in cinema. It's no surprise then that Z is a police thriller that deals with fascism, socialism and capitalism, though at its core it offers a pretty basic police investigation where some dedicated investigator goes to great lengths to solve a mysterious cover-up.
Read all

The death of a respected left-wing politician during a rather violent protest shocks the public. At first, it looks like an act of terrorism, but then stories start popping up that he was assassinated by his political rivals. More and more evidence points in that direction, but the investigator has to wiggle by some high-ranking officials to get to the truth.

Z is an amusing film, but that's about it. The political context is little more than dressing and the investigation is very by the numbers. More and more clues push the investigator into the right direction, who doesn't have to do much but wait until everything is thrown into his lap. It's not really a genre I'm very fond of and I didn't see anything too special here, but it was decent enough.
---
by
Theodoros Angelopoulos
,
Vicente Aranda
,
John Boorman
,
Youssef Chahine
,
Alain Corneau
,
Costa-Gavras
,
Raymond Depardon
,
Francis Girod
,
Peter Greenaway
,
Lasse Hallström
,
Hugh Hudson
,
Gaston Kaboré
,
Abbas Kiarostami
,
Cédric Klapisch
,
Andrey Konchalovskiy
,
Spike Lee
,
Claude Lelouch
,
Bigas Luna
,
Sarah Moon
,
Arthur Penn
,
Lucian Pintilie
,
Helma Sanders-Brahms
,
Jerry Schatzberg
,
Nadine Trintignant
,
Fernando Trueba
,
Liv Ullmann
,
Jaco van Dormael
,
Régis Wargnier
,
Wim Wenders
,
Yoshishige Yoshida
,
Yimou Zhang
,
Merzak Allouache
,
Gabriel Axel
,
Michael Haneke
,
James Ivory
,
Patrice Leconte
,
David Lynch
,
Ismail Merchant
,
Claude Miller
,
Idrissa Ouedraogo
,
Jacques Rivette
Lumière et Compagnie
1995 / 88m - France
Drama - Anthology