---
by
Theodoros Angelopoulos
,
Olivier Assayas
,
Bille August
,
Jane Campion
,
Youssef Chahine
,
Kaige Chen
,
Michael Cimino
,
Ethan Coen
,
Joel Coen
,
David Cronenberg
,
Jean-Pierre Dardenne
,
Luc Dardenne
,
Manoel de Oliveira
,
Raymond Depardon
,
Atom Egoyan
,
Amos Gitai
,
Hsiao-hsien Hou
,
Alejandro G. Iñárritu
,
Aki Kaurismäki
,
Abbas Kiarostami
,
Takeshi Kitano
,
Andrey Konchalovskiy
,
Claude Lelouch
,
Ken Loach
,
David Lynch
,
Nanni Moretti
,
Roman Polanski
,
Raoul Ruiz
,
Walter Salles
,
Elia Suleiman
,
Ming-liang Tsai
,
Gus Van Sant
,
Lars von Trier
,
Wim Wenders
,
Kar-Wai Wong
,
Yimou Zhang
2007 / 100m - France
Comedy, Drama - Anthology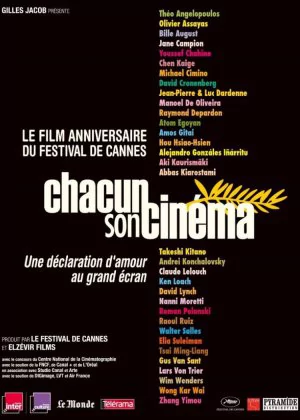 ---
Iskanderija, Kaman oue Kaman
1989 / 100m - Egypt
Comedy, Drama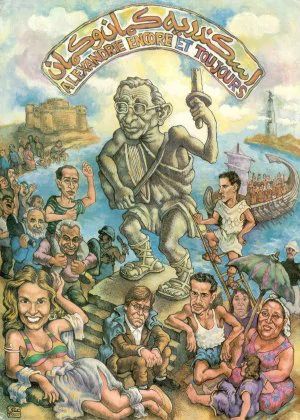 My experience with Middle-Eastern cinema is pretty limited. I do know that Egypt has a relatively rich cinematic history, but I haven't seen many films from that area in general. Chahine is a name that keeps popping up though, so when I got the chance to sample some of his work, I took the jump.
Read all

Yehia is an Egyptian filmmaker. When Egyptian film crews are going on a strike, it triggers him to revisit his career. He ponders why he lost contact with Amr, the star of his first films. Was it the commercialization of cinema that pulled them apart, or was it the beautiful Nadia that drove a wedge between them?

It's nice to see a Middle-Eastern film that isn't pure drama. There's a lighter vibe to the film, especially when Yehia revisits some of more commercial efforts. The film is nicely shot and there are some striking moment, still, the overarching drama didn't do much for me and the film ended up being a bit too long to be truly enjoyable.
---
Al-massir
1997 / 135m - Egypt
Drama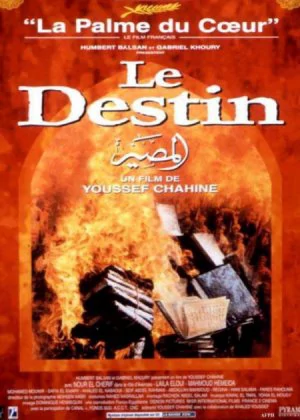 A pretty formal film about a time in history (the Arab-ruled Andalusia in the 12th century) that doesn't get too much attention otherwise. It could've made a decent enough premise, but apart from the decent cinematography, the film loses itself in dry philosophy, rather dull characters and the odd musical intermezzo.
Read all

The film follows Averroes, a respected philosopher who is appointed by the caliph to be the grand judge and lead the court. Averroes does so with reason and compassion, but not everyone likes his ideas. The rise of a fanatical Islam sect pushes the caliph to expel Averroes, leaving his students to keep his ideologies alive.

The pacing is sluggish, my ears weren't quite ready for the songs and the performances are pretty middling. I also don't care too much for the religious and philosophical themes, but at least the film looked quite polished. It wasn't enough to warrant the 2+ hour runtime, but certainly not the worst Egyptian film I've seen.
Bab el Hadid
1958 / 77m - Egypt
Drama, Crime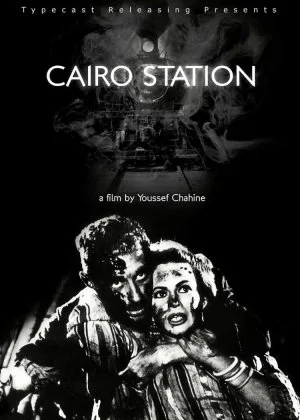 I'm not too familiar with Egyptian cinema, this sounded like a good place to start. And the film showed some promise too, though you have to wait until the very end before it comes to full fruition. Sadly the road there is much closer to what I'd feared it would be, and isn't something I thoroughly enjoyed.
Read all

The introduction is mostly spent on capturing the mood and energy around a train station. It's a bustling environment and while the noise levels aren't that pleasant, they are an essential part of the setting. The problem is that once the film shifts its focus to the characters, the noise doesn't really go away. It makes for a tiring experience.

The dialogue and drama isn't that interesting either, luckily the cinematography is decent and there are a couple of scenes that stand out from the rest, but it wasn't until the finale that the film had truly grabbed my attention. That was a case of too little, too late though. Not a terrible film, but it left me rather cold.
---
Iskanderija... Lih?
1979 / 133m - Egypt
Drama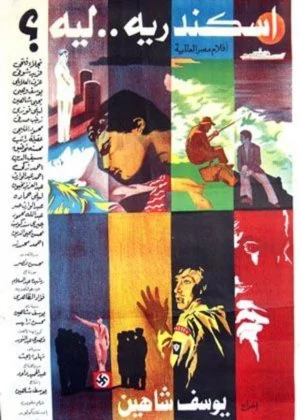 Even though I didn't connect with pretty much anything in this film, the title sure spoke to me. A visit to Alexandria was by far the worst bit of vacation I've experienced so far, but that's not really what this film is about. It's my fourth Chahine, also the worst of his I've seen so far.
Read all

The film is set in Alexandria, during WWII. Yehia is a young boy growing up in the city. He is smitten with American culture and media, and loves nothing more than to go to the cinema and watch American movies. So much in fact that he wants to become an actor, but his social stature doesn't really allow him to become one.

The performances are pretty weak, the cinematography felt bland and the story didn't really appeal to me. There was nothing to get me hooked, the overly long runtime only made it worse. Not that I was the biggest Chahine fan alive, but his other films felt more inspired to me.
by
Theodoros Angelopoulos
,
Vicente Aranda
,
John Boorman
,
Youssef Chahine
,
Alain Corneau
,
Costa-Gavras
,
Raymond Depardon
,
Francis Girod
,
Peter Greenaway
,
Lasse Hallström
,
Hugh Hudson
,
Gaston Kaboré
,
Abbas Kiarostami
,
Cédric Klapisch
,
Andrey Konchalovskiy
,
Spike Lee
,
Claude Lelouch
,
Bigas Luna
,
Sarah Moon
,
Arthur Penn
,
Lucian Pintilie
,
Helma Sanders-Brahms
,
Jerry Schatzberg
,
Nadine Trintignant
,
Fernando Trueba
,
Liv Ullmann
,
Jaco van Dormael
,
Régis Wargnier
,
Wim Wenders
,
Yoshishige Yoshida
,
Yimou Zhang
,
Merzak Allouache
,
Gabriel Axel
,
Michael Haneke
,
James Ivory
,
Patrice Leconte
,
David Lynch
,
Ismail Merchant
,
Claude Miller
,
Idrissa Ouedraogo
,
Jacques Rivette
Lumière et Compagnie
1995 / 88m - France
Drama - Anthology