---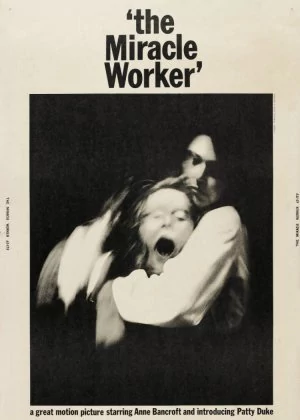 A pretty intense drama that becomes a bit too formal and theatrical in the final act. It's a shame the film couldn't muster a more appropriate ending, but the drama leading up to it was pretty good. A bit heavy-handed still, and it's certainly not an easy watch, but worth the investment.
Read all

Helen is a deaf mute, which makes it pretty much impossible for her to communicate with the world and people around her. This frustrates her no end, and as she gets older she starts to act out. Her family doesn't want to put her in an asylum, and so they hire a specialized teacher.

Duke is great in her role, so is Bancroft. The two have some very intense scenes together during the first half, though Bancroft goes slightly off the rails in the second part. Not all the drama feels relevant and a tighter focus on the characters might've made this a better film. Still, a lot better than I expected it to be.
---
by
Theodoros Angelopoulos
,
Vicente Aranda
,
John Boorman
,
Youssef Chahine
,
Alain Corneau
,
Costa-Gavras
,
Raymond Depardon
,
Francis Girod
,
Peter Greenaway
,
Lasse Hallström
,
Hugh Hudson
,
Gaston Kaboré
,
Abbas Kiarostami
,
Cédric Klapisch
,
Andrey Konchalovskiy
,
Spike Lee
,
Claude Lelouch
,
Bigas Luna
,
Sarah Moon
,
Arthur Penn
,
Lucian Pintilie
,
Helma Sanders-Brahms
,
Jerry Schatzberg
,
Nadine Trintignant
,
Fernando Trueba
,
Liv Ullmann
,
Jaco van Dormael
,
Régis Wargnier
,
Wim Wenders
,
Yoshishige Yoshida
,
Yimou Zhang
,
Merzak Allouache
,
Gabriel Axel
,
Michael Haneke
,
James Ivory
,
Patrice Leconte
,
David Lynch
,
Ismail Merchant
,
Claude Miller
,
Idrissa Ouedraogo
,
Jacques Rivette
Lumière et Compagnie
1995 / 88m - France
Drama